In 1742, in the small town of Royston, Hertfordshire, a pioneering archaeologist called William Stukely, uncovered a man-made cylindrical chamber, which contained numerous wall carvings. These intricate images appear to depict scenes of religious ceremony. There are many theories as to who may have been responsible for such a structure, however, academic research frequently points towards a westernised Christian military order, known as the Knights Templar.
When Royston cave was first unearthed, no consideration was given to the analysis of the soil held within the chamber, and as a consequence, many vital clues as to the origins and function of the fissure, were subsequently lost.
It was a man named Barry Walker, who saw something in these wall carvings that nobody else had. The exact location of a secondary cave.
There is a very good reason for Royston being where it is. To know the secrets of Royston, you would have to know the reason for going. It will then become a key to the rest. It forms a part of a great complex of places, all with the same purpose, but to know this, you would have to go a long way back in time, to pick up the very beginnings."

Barry Walker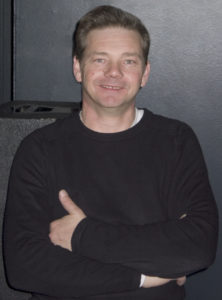 It is now possible to exclusively witness the excavation of this important historical landmark, and to view what has lay concealed for almost 800 years. With the aid of modern technology, remote cameras, and the verification and supervision of eminent experts and academics, the mysteries of the Knights Templar will become clear.
Throughout the British Isles however, Royston Cave is just the beginning.
For 35 years, Barry Walker has devoted his life to unravelling the mysteries of the Knights Templar. From a young age, he became an apprentice, restoring works of fine art and furniture. This initial training led to work with many of Britain's finest art houses such as Sotheby's, Bonham's and Christie's, as well as the Victoria & Albert Museum, British Museum and the British Library. During intense training as an apprentice, his mentor, Ted Higgins, told him many stories and theories of lost works of art and mysteriously missing treasures from around the world. He has since taken this knowledge and dedicated himself to historical research.The Quest, is an application of his findings, that can now be reveal for the first-time, in the most fascinating and comprehensive film works ever produced on Templar history.